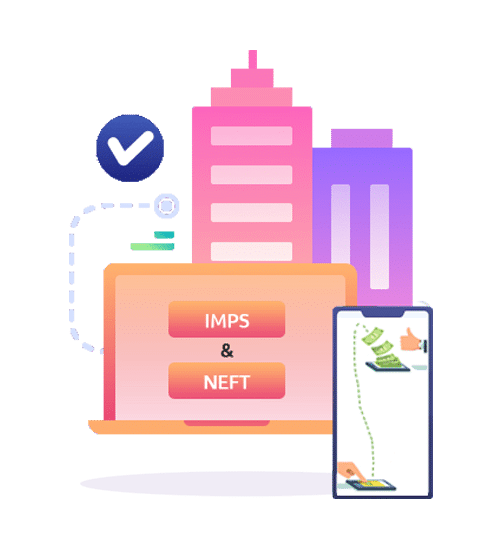 Domestic Money Transfer
IWT also offer mobile recharge software with Domestic money transfer system.  Money Transfer allows you to send money instantly throughout India to any  IMPS supported banks in India for 24 x 7 x 365 to any. Receiver will get the money credited into their bank account within 5 -10 seconds.
HOW IT WORKS?
There are two methods to transfer funds in domestic money transfer system, IMPS and NEFT. IWT's 
Domestic money transfer software
 supports both methods of money transfer.
It involves Sender (Person willing to send money) and Receiver (Person to whom money needs to be sent)
A medium to Facilitate Transfer of Money – IWT Smart outlet (The Smart Shop/Ease Ticket) Outlets
Send Money & Request Money

IMPS
Maximum Limit Per Sender Per Transaction is Rs 5,000
Maximum Limit Per Sender Per Month Rs 10,000 without KYC and with KYC Rs 25,000
Payment Settles within 5-10 Seconds
Payment can send 24 x 7
Supports only IMPS supported banks.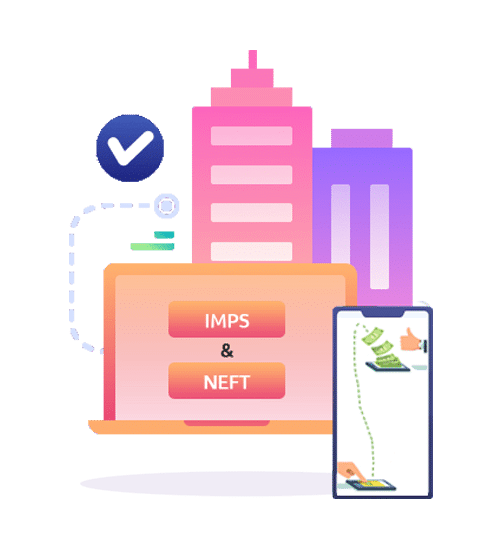 NEFT
Maximum Limit Per Sender Per Transaction is Rs 25,000
Maximum Limit Per Sender Per Month Rs 25,000 without KYC and with KYC Rs 50,000
Payment is processing as batch wise and requires 2-8 hours to settle
Payment can be send only on working days and hours of RBI
Supports all banks in India
Salient Features – Money Transfer, Any Time Any Where
Reserve Bank of India approved payment system
Great Opportunity for retailers with Small Investment
High margins & incentives
Safe & Secure Platform powered by Pay Pointz Wallet
Transfer Money into any Bank Account
Any customer with a Mobile phone can avail this service
Easy application & enrollment process for retailers
IMPS – Instant Money Transfer Service also available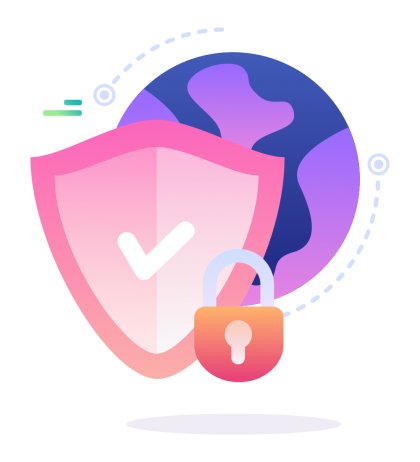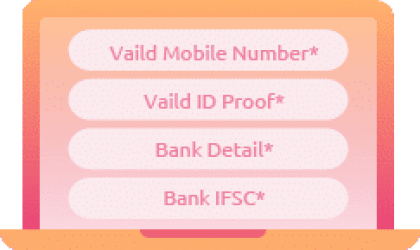 Requirements For Sending Money
Sender shall have a valid mobile number (Non KYC)
Sender needs a valid ID Proof for higher sending limit (KYC Customer)
Receiver shall have a bank account in any bank at any city in India
Sender does not require bank account. He pays in cash at IWT's registered Outlets
Sender shall know the Bank account number and IFSC code details of Receiver
Process Involve In Domestic Money Transfer
Sender walks into any nearby DMR outlets
Provide basic details for online Registration/IWT Wallet Creation
Receives SMS confirmation upon registration along with Wallet details and activation pin (OTP)
Shares the pin with IWT-DMR Operators and upon validating, sender accounts get registered and activated
Recharge the Wallet by paying Cash to Retailer, which will be used for money transfer
Then Sender needs to provide details of Receiver in the same fashion as sender registration process and upon activation, he is ready to send money to Receiver
DMR outlet operator select registered receiver under Sender's Receivers list and chooses the payment mode
(IMPS/NEFT) and enters the amount to be sent.
Confirmation through SMS to Sender upon payment
Receipt printed and Given to Sender
Potential Locations
Outlets near Factories, Industrial Areas
Outlets near Labour camps/Residence
Outlets near religious place – Mosque, Temple
Outlets near Taxi Stands
Outlets next to all PSU Banks – SBI, Punjab National, Union Bank etc..
Outlets near Vegetable market or Mundi
All international Remittance Service providers – Western Union, UAE X-change etc.
OUR SLA
MoboSpace services are backed by a stringent Service Level Agreement which guarantees our customers
99.9%
99.9% service availability
100%
100% accuracy in transaction processing, based on configuration done by the customer
99.9%
Email alerts & escalations
100%
SLA excludes network related problems
MoboSpace Benefits
MoboSpace M-Wallet mobile payment solution enables you to distribute e-Vouchers, E-Topup and other payment solutions in your market with robust technology platform, smoth business operations and round the clock support. The key benefits of MoboSpace e-Voucher distribution system are:
BENEFITS
Ready resource libraries for Easy & fast deployment of any mobile payment platform.
Pay As You Go and Grow model helps you to reduce upfront costs & stable technology helps you to reduce running costs
Fully Managed end to end mobile topup software and electronic voucher distribution system includes hosted platform with the required infrastructure including Hardware, Software, Database, Operating System Licenses and Network components, 24×7 monitoring and technical support, on line reports.
Flexible and Scalable platform to manage your User type and commission structure.
No restriction of volumes of traffic and transactions.
Faq's
Everyone wants to be top of the search results, but you have to deserve to be there.
We work closely with you to understand your unique businesses challenges & objectives.
Creating compelling & valuable content, both onsite & distributing it through a variety of online channels.
100% Uptime
From the shortest cord to the largest server, every component in the IWT Mobile Payment Solution infrastructure has a backup. And IWT's platforms have been tested by billions of Transactions since 2007. Together, this fanatical attention to eliminating single points of failure along with the maturity and stability of our platforms results in a non-stop service which we proudly stand behind with a 100% uptime guarantee.
Security
IWT Mobile Payment Solution actively secures and protects your application and data from digital, physical, and social intrusion vectors. Our highly secured operation stops intruders at the firewall, at the door, and over the phone.
Disaster Recovery
Behind our cloud services run three data centers, each built to the same high standards for security, fault-tolerance, and scalability. If your application must withstand anything Mother Nature, mayhem, or mistakes may bring, you can count on Plum Voice for the disaster recovery solutions you need.
Scalability
Whether you expect a thousands mobile recharge or payment transactions per day or a million transactions per month, our infrastructure will scale with your mobile payment application letting you focus on taking care of your customers.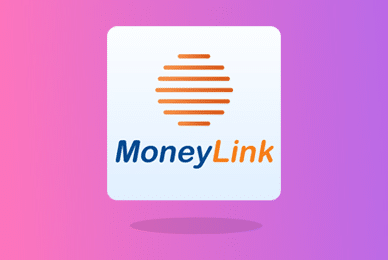 South Sudan based Electronic voucher distribution software and mobile topup software with Linux based…
GRAB THE OPPORTUNITY OF MOBILE MONEY SOFTWARE
Tell us about your project
Let us help you to deploy your passion and commitments with  a mobile wallet software.
We have recently started electronic voucher distribution in Ethiopia and it was really a great experience to work with IWT group of companies for our evd system. Abdulhakim Sultan Ethiopia
Airframe mechanic
"The most attractive aspect of working with IWT is the price and professionalism of the project team: I am provided with progress reports, weekly conferences, and the team very promptly responds to any questions or concerns I raise."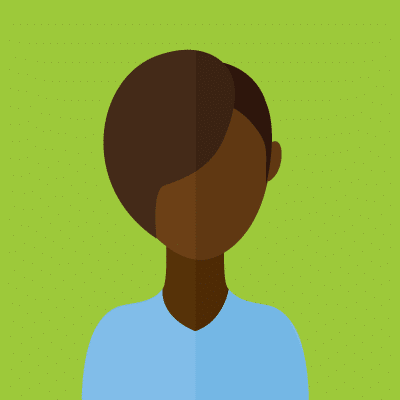 "After a rigorous selection process where we evaluated many companies, technologies and solutions, we selected IWT Group of companies because we found their solutions most operationally efficient and providing the best value for our investment."